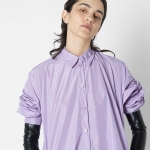 Power dressing: The power of vibrant colours.
Monochrome, the look.
On-the-spot, the attitude.
Optimism – just put it on.
Fieldwork in Cornflower.
Bloom in natural surroundings.
And beyond that:
always an ace up one's sleeve.
Evergreen. The colour hit.
The dress: purism from afar.
Simply unforgettable!
Do you speak Candy?
Perfectly, even without words.
Pinkyrouge striped,
in a mix with Viva Magenta,
Pantone Colour of the Year,
a power outfit.
Clear and cool: Amethyst – madly brilliant.
As dress, the Streetstyle star.
Land on the dot in silk.
Fine wear to go.
Picture-perfect, fantastic: Sienna.
Old masters go pale with envy.
Tutto bene.
Shimmering Hazel gets the look to sparkle.
Clean City Chic. It's magic.
Mango Mania. Headlong in a fountain of youth.
Sport cuts, topsy-turvy,
in a good-mood hue.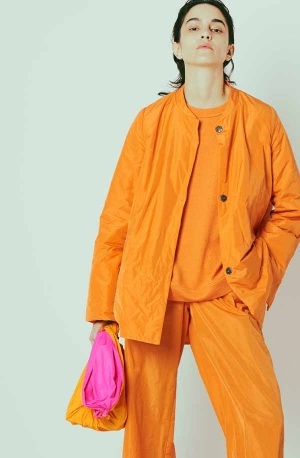 Capperi con amore. A dress like a brief holiday.
With style and stretch – cool and casual.
Strikingly laid back in Oxford.
A hue as if out of the blue:
Summer semester, done in a breeze.
Blueprints in silk.
Trés charming.
WOW look in Platinum.
Well dressed for premieres
and Hollywood swing –
it's up to you.